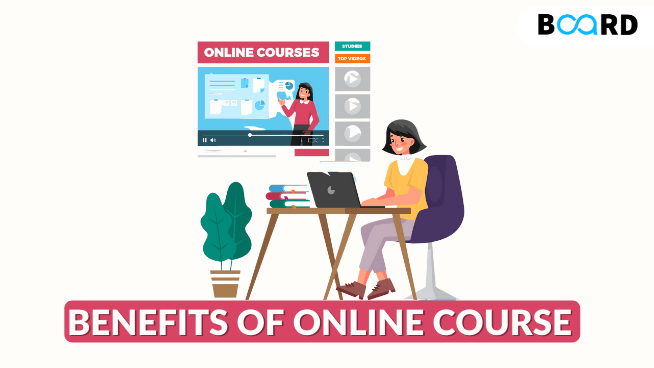 Are Paid Online Certification Courses Worth It?
So we'll start off with the short answer & then also give you a more detailed answer.
1. The short answer:
Yes, a paid online certification course can help you get hired faster!
2. A more detailed answer:
Online courses are sometimes better than the traditional course and even better when both of them work parallel. In this way, you can build skills in different types of fields at the same time & can expand your knowledge to a greater extent. Now when it comes to a job all we need is knowledge of the specific field. It is not at all compulsory to take up an online course to get a job. But, it can give a better advantage, especially if you're someone who is changing industries, couldn't prove yourself in engineering, have bad academic grades, etc.

The fact is that not all people are the same. Some people learn by doing & some people learn through theoretical knowledge, everyone just learns differently. So, your academic grades are not the best estimate of your value.

A paid online certification course can help you build your knowledge through portfolio projects, case studies, assignments, and a lot more.

Working on a ton of portfolio projects, case studies, assignments not only helps you build your portfolio & gain practical knowledge in a specific field, but it also gives you more pointers to talk about in an interview.

A lot of courses also have hackathons which not only improve your knowledge in a given field but also allow you to grow skills that are relevant in the corporate world.

You learn soft skills like teamwork, leadership, and communication skills. You very often create strong bonds, learn from other's strengths and learn how to work with a team.

The more practical experience you have in a field, the more knowledge you'll have about it. So look for a course that focuses on the practical side of things as much as on the theoretical side of things, if not more.

Now the question comes, where can you find a good online course?

There are a couple of things that you should look for in an online course:
How much time will you need to invest?
How much money will you need to invest?
How does it link to your career path?
Who will you be learning from?
What is the curriculum for the program?
Does the certification offer job placement assurance/assistance?
We are a bit biased of course, but judging from these factors we think Board Infinity offers the best paid online certification course.

Let us explain.

Our mission is to personalize your career journey, help you realize your true potential, and meet your career dreams.

Be it a career transition, your first job, campus placements preparation, or any career guidance. Board Infinity is a one-stop solution to all your career needs. We connect career aspirants with industry experts for focused learning, guidance, mentoring, and support. We also prepare you and connect you to relevant opportunities and help you realize your career dreams.

How do we manage to do all of this?
We provide you with 1:1 mentorship from industry experts directly
We give you hands-on learning experience through case studies and assignments
We help you learn through 100+ hours of offline and online coaching
We help you get relevant internships and job opportunities through our huge list of recruiter base
We give you personalized career coaching to help you develop the necessary soft skills required in the industry
And a lot more
Our company was founded back in 2017.

Since then, we've been able to help 3500+ students in their career growth by providing them with 10,000+ personalized coaching sessions. We have 1400+ industry experts who mentor our students. We have offered over 700+ successful internships & job offers. We have over 20,000+ learners registered on our platform (May 2020)

We hope to increase these numbers but a lot in the coming years, but we've been able to accomplish such insane numbers in just a span of 3 years.
You can check out our website for more detailed information: Board Infinity: Data Science, Career Coaching & Digital Marketing Institute
Subscribe to our Newsletter
Receive latest industry news and updates, exclusive offers directly in your inbox.
---