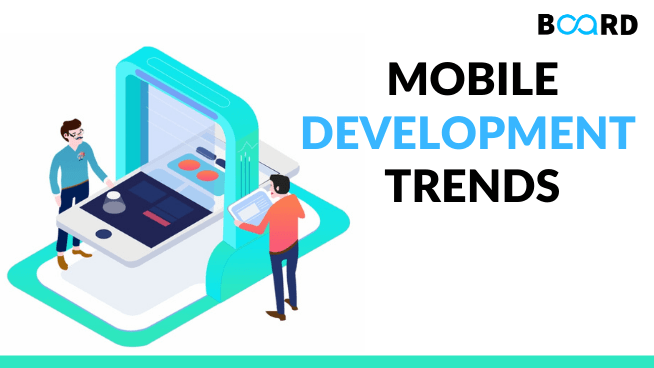 Mobile App Development Trends 2019
For the period of Q3 2018, total 27.1 billion downloads with 10.9% year over-year increase. App Store downloads increased from 7.3B to 7.6B year on year, while Google Play grew from 17.1B to 19.5B.
The top five categories were the same as 2Q18. Installs for two of the top five categories, Entertainment and Social Networking, decreased year-over-year.
Voodoo continued to produce top hyper-casual games, with six of the top 20 App Store games in the quarter. Hole.io and Helix Jump were the second and third ranked App Store games worldwide, respectively
Facebook reached nearly 900 million downloads in 3Q18. Facebook's WhatsApp, Messenger, Facebook, and Instagram were again among the top five apps by worldwide downloads.
The top 10 countries were the same as in 2Q18, with India, the U.S., and Brazil leading the way. India and Brazil each had more than 90% of their installs from Google Play.
Food delivery apps were extremely popular in Q3 2018 across various markets, including the U.S., India, and Brazil.
The popularity of food delivery apps in India propelled three new delivery apps into the top 10 in Q318. Swiggy and foodpanda had more than 5M downloads in the quarter.
Zomato, Uber Eats, Swiggy, and foodpanda were the top four Food & Drink apps in India in Q318. Zomato includes delivery in India and the country drove 90% of Zomato installs.
We are just a few days away from the New Year. It is approaching quickly, and it's hard to believe how quickly 2018 flew by. When it comes to looking at the 2018 mobile app market, it has witnessed just over 27 billion downloads that is a year-over-year growth of approximately 11%.
Mobile App Development Trends
1. On-demand Apps
In today's world on-demand application gained a lot of traction and ready to lead the upcoming future of app industry. Acceptability of the app opens wide dimension for development and new opportunity. The most successful and attention-grabbing economy is an on-demand economy that is also known as
the shared economy. The on-demand economy fulfills the demand of consumers on an immediate basis, allowing quick access to goods and services.
Initially, when the on-demand business model was introduced in the market, it was an inevitable bubble in the world of mobile applications. Today, on-demand-based mobile apps are the future of the mobile app industry.
2. Artificial Intelligence & Machine Learning
Artificial Intelligence (AI) and Machine Learning both have their legs deeper into the mobile app industry. Talking about AI, it is one such area of computer science, which mainly emphasize the creation of intelligent machines that work and react like humans.
This technology has mainly made itself obvious in the form of chat bots, whereas Siri, which is the combination of AI and machine learning, has become an important part of the mobile app innovations. In the upcoming year, the use of both these technologies will not be restricted to Chat bots and Siri. There are many companies like Oracle, IBM, Microsoft, Google, and Amazon are heavily investing in AI technology. In fact, Oracle will be using machine learning to develop app and data integration, analytics and system, and identity management autonomous.
3. Blockchain Technology
For the past one or two years, the word, Blockchain, has created a buzz in the market. This advanced technology allows businesses to create tamper-proof records across multiple computers and gives the ability to track transactions with greater confidence and security. In fact, Blockchain technology is set to enter a new era in 2019. And there are many industry experts like Nick Cowan, a CEO of the Gibraltar Blockchain Exchange, and Luka Horvat, a blockchain engineer, who are expecting the technology will be more widely adopted by companies, financial organizations, and charities.
4. Augmented Reality
Augmented Reality (AR) is one such emerging technology that is revolutionizing the way people are buying products today. According to Digi-Capital report, the Augmented Reality is expected to make $150 billion in revenue by 2020, giving a potential market to best app developers and enterprises to explore and grow.
Various tech Goliath are already innovating new use cases for Augmented Reality. In fact, Google and Apple both the companies are released new AR demos on their latest devices that simply means AR will be the game changer in the upcoming year.
Written by — Mayank Sharma, Board Infinity Coach
Coach Mayank works as Cost Reduction Strategist at Jetairways. He is an experienced Consultant with a demonstrated history of working in the area of cost reduction for manufacturing and services industry.
---
You can join Board Infinity Platform as Career Coach & Career Aspirant.
Subscribe to our Newsletter
Receive latest industry news and updates, exclusive offers directly in your inbox.
---