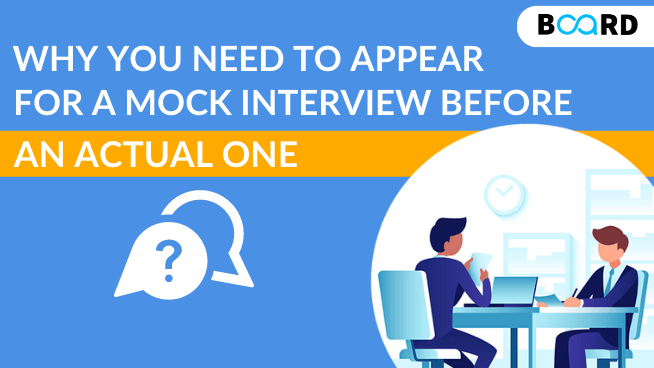 Every year there are thousands of students who enter management schools. While there are some who are confused about 'What next?'. There are others who are quite confident about what their next steps will be. They know what sector/company they want to enter at the end of the two years. They chose specialization and courses accordingly, in line with the skills that are required for that role or company. They spend a considerable amount of time preparing their resume and ensuring that they highlight all their accomplishments.
However, most often that is not enough to crack that dream job. While landing that dream job is every job seeker's intention, a majority of students do not take time to prepare for interviews. They do not bother to improve their personality development skills after graduating from school. Simply knowing what is required for a particular role is not sufficient. How you showcase those skills and market yourself in an interview is equally important and this where adding 'mock interviews' in your prep list is so important.
Mock interviews help reduce stress about interviewing and boosts confidence. It gives an opportunity to practice answer various possible questions ranging from the infamous 'tell me about yourself' to how a candidate will behave in a specific scenario.

The most important aspect of mock interviews is that it provides you with constructive feedback in a low-stress environment. Often students tend to worry a lot about the technical questions. But it's the behavioral or the so-called 'HR questions' which are actually the final deal makers. Mock interviews play an extremely crucial part in preparing for such behavioral questions. It gives a chance for self-introspection and enables you to discover your strengths and weaknesses while taking an interview.

However, to maximize the benefits of a mock interview, one needs to make note of all the feedback shared by the interviewer. Take it seriously and work on it to ensure that you do not commit same mistakes in an actual interview.

They say a great resume will help you get your foot in the door, but it's how well you handle the interview which determines if you actually get the job. There are things that we can all improve upon when it comes to making a great impression on a prospective employer. So, prepare and practice to ace that interview.
Written by — Ashima Gupta, Board Infinity Coach
Ashima is currently working as Digital Platforms Manager at Standard Chartered Bank. She provides logical feedbacks to students and build a big careers and make informed decisions.
---
Board Infinity is a Full-Stack Career Coaching platform providing Personalized Career Guidance & Fast Track Learning to Students & Job Seekers. Leverage our Resume Review, Interview Coaching, Role Clarity, Sector Clarity & Career Advice services now!
You can join Board Infinity Platform as Career Coach & Career Aspirant.