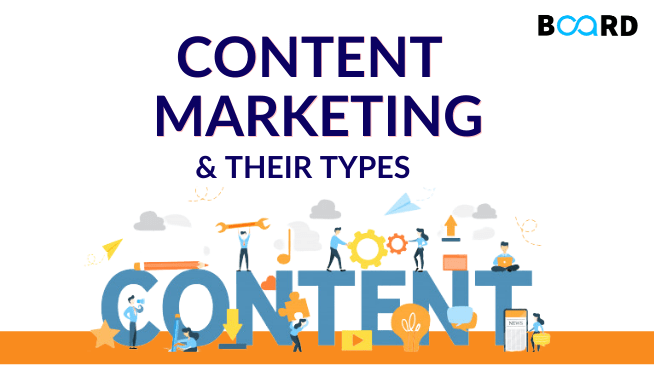 What is Content Marketing?
Content Marketing is a growing trend among the top online marketers and entrepreneurs. In the beginning, it was a great concept because almost everyone was selling some sort of information product or service.

However, over time, the meaning of the content has changed, and marketers must adapt to the new market definition to succeed. The old "content is the king" quote is not as relevant anymore, because today almost everyone has a website, and almost everyone is selling information to their subscribers. This is why content marketing is becoming an increasingly important aspect of an Internet marketing strategy.
What is content strategy, and how is it used?
The basic idea behind content marketing is that you create short-form content that is optimized for search engines so that when someone searches for a particular keyword or term, your website pops up in the search engine results. The idea is that the more often your site is displayed, the more ideal customers or leads you will generate, and the more likely your sales will increase. This technique is known as Content marketing.

For instance, here are some common forms of content strategy that most companies use today
Types of Content Marketing
1. Video Marketing
An inbound marketing campaign is simply the delivery of a sales message in the form of a video. This can be in the form of a webinar, teleseminar, video blog, or podcasts. Generally, companies create a short infomercial or commercial, then upload the video to their website/social media.

The idea is to convince potential customers that they need your product or service through the power of video. Video Marketing is also a great way to establish thought leadership among prospects and customers.
2. E-Books
If you're selling an expensive product, such as an E-book, you're going to write an eBook to market it. However, there are many ways you can write an e-book and reach a broad audience interested in that topic. One way is to write simple blog posts that provide valuable content on the niche market you're focusing on. Blog posts are easy to write because they only require you to include valuable content and make them available to the public domain.

Or you can go with a paid option as well like write the E-book and market it and sell through by creating an engaging landing page. On that landing page, you should mention why you should read this eBook and the content that is present in that eBook.
3. Landing Page
Landing pages are basically the customized page that you design on your website. The main purpose of the landing page is to tell visitors what they can expect when they arrive at your site.
A landing page generally consists of a few different parts. The first part typically contains the About Me section, a brief description of the company, and a few sections related to the products or services being offered.
For example, the About Me section could include information about the company, a short bio for the author, and contact information.
4. Lead Magnets
A great way to increase sales and build trust with customers is by sending out opt-in emails that provide valuable information on what's new and special about your company and what you can do for them. This is where you use opt-in e-books and contact information as part of your overall marketing strategy. You can create an opt-in email marketing guide or masterstroke, which will serve as the core content on which you build other opt-in emails.

This is why it's very important to use these two tools in your marketing mix.

They're links that take your prospects directly to your options page to enter their contact information. This provides a great opportunity to give away valuable information to your potential subscribers and can be customized to match your audience.

You can use the basic version to put in simple links. Still, you can use an image and even include a graphic of your product, offer, or even include testimonials from satisfied customers.
5. Podcasting
Podcasting means sharing your thoughts through audio files via the Internet, and now many platforms are encouraging podcast talent on their platform.
To Know More Watch Video on YouTube:


A perfect example was Spotify, where you can upload your podcast, and users can easily listen to your valuable thoughts on that particular niche. The competition in this podcast is not that much, but I am damn sure that in the coming years the Podcasting Industry will boom.
Conclusion
Content Marketing will evolve more in the coming years. With more techniques and strategies, you are never late. You can start developing any of the mentioned skills, and you can become a Content Marketer.

If you want to learn more about Digital Marketing, check out our Digital Marketing Course and start your career in digital marketing. Gain expertise and mentoring by top business experts and professionals in search engine optimization(SEO), social media, pay-per-click, web analytics, mobile, and email marketing. After completing this course, you will get a digital marketing certification, personalized coaching, and placement assistance. Book Your Slot Now!