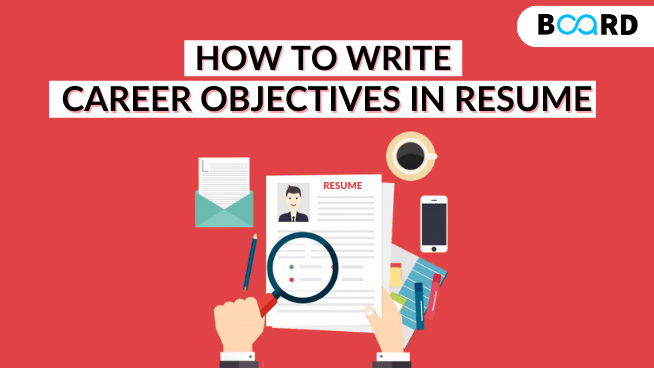 10 Best Sample Career Objective in Resume Templates
A resume objective is a brief statement that is intended to showcase your career path while simultaneously presenting you as someone who fits the bill in terms of what the company is looking for. The objective has to be well researched and curated according to the job that you are applying to. Adding an objective is optional but a well-written objective can be helpful to grab the attention of the hiring manager.
Tips to keep in mind
Before you tailor your objective to the job that you are applying to, keep this in your mind:
Be truthful and transparent
Keep it short
Make your resume objective specific to the job role
Do a grammar check, always
If you are a fresher and looking to create inroads, here are some tips that will help you get started with crafting your career objective:
Lead with your strongest trait
Add how your education or highest qualification will assist you during the job
State the position and company you are applying to
Explain what value you will add to the company
Sample Career Objectives
Another point to remember is career objectives differ from hierarchical levels in the organization. From first-level manager, to mid and top-level, it's key how you position yourself given the level you're at in your career.
To work in a dynamic environment that enables me to utilize my knowledge and learn new things, and to progress professionally and personally.
Product Marketing position that utilizes my marketing experience and enables me to make a positive contribution to the company.
To obtain a position as a software program designer in a challenging environment that utilizes teamwork effort for researching, learning, and developing new high-tech products.
Seeking the position of Data Scientist to apply an in-depth understanding of advanced mathematical concepts and statistics. Bringing 3 years of data science work experience and strong programming skills. A highly analytical individual with a strong apt for learning and collaborative skills.
Seeking an entry-level position to begin my career in a high-level professional environment.
To solve problems in a creative and effective manner in a challenging position.
Seeking a Managerial position with ABC company; a highly motivated and organized individual who will use 6+ years of management experience and skilled leadership to maintain productivity and quality of service.
Hardworking business management graduate with proven leadership and organizational skills seeking to apply my abilities to the position of junior assistant to the CEO at Warbucks Financial.
Experienced and accomplished political campaign manager with over ten years of experience looking to leverage extensive background in crisis management, departmental organization, and mass communication into an entry-level HR assistant position with Pacific 2.1 Technologies.
"Accomplished leader in marketing communications seeking a new career path with a non-profit organization. I am looking for an opportunity where I can apply my passion for philanthropy and use my professional experience to drive positive change in my community."
Conclusion
Thus career objectives range from anything and everything that a professional looks out for in a professional relationship. There is a high likelihood that the company will offer you what you have mentioned in the career objective paragraph
If you want to learn more about how to build the perfect resume then you should check out our Free Resume Builder Course, this course is for freshers, students, and everyone. Learn about how to write a resume, resume formats, action words for resume, skills for resume, and sample resume templates. Take this course and create a perfect resume for the job of your dreams.
Subscribe to our Newsletter
Receive latest industry news and updates, exclusive offers directly in your inbox.
---