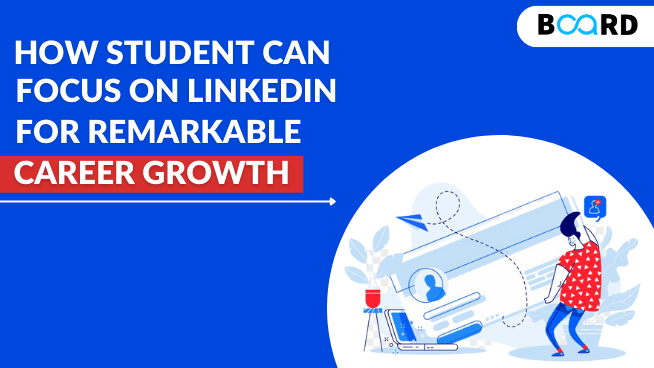 With over 600 million subscribers currently enrolled in LinkedIn, and over 90% of the Fortune 500 companies using LinkedIn – there is little doubt to the fact that LinkedIn is one of the most important job-seeking sources for students, freshers as well as experienced professionals. However, the fact that over 3 million subscribers of LinkedIn share weekly content on the platform, and regularly engage with their connections speaks volumes of the fact that students are recommended not to use LinkedIn as a traditional job search portal such as Naukri.com, etc. wherein individuals simply apply for relevant jobs. There is much more content & provisions in LinkedIn which job seekers should leverage to the maximum.
1. How to kickstart a successful profile in LinkedIn?
Now, the question arises that if LinkedIn is not a typical job search portal; then how should users leverage the platform to increase their chances of potentially landing a job in the desired field? LinkedIn is a professional networking site which is provided for professionals (freshers or experienced) to network with each other, discuss or brainstorm on key trends hitting the market, bring forward different perspectives to burning topics such as social media, mobility, cloud computing, Big Data, Artificial Intelligence, etc. – which would then lead to professionals gelling well together; and eventually helping each other via job referrals or applications to eventually land a job in the preferred field.

Therefore, the online etiquette that an individual follows in communication, reaching out to prospects for networking, enquiring about open positions in different companies, etc. should show high levels of professionalism; and should not portray an opportunistic mindset; else it may negatively impact the urge & motive of networking. As best practices are always recommended to be unbiased in communication, avoid sensitive topics related to politics, etc., be open-minded & considerate enough to listen to the viewpoints & perspectives of different professionals – and, present yourself as an accommodating, social & knowledgeable professional.
2. How to make your LinkedIn profile stand out to employers?
Employers have increasingly started scanning LinkedIn profiles of prospects before shortlisting candidates for interviews; as the LinkedIn profile provides a transparent indication of the overall professional engagement of the candidate; rather than a single-page resume which may be tweaked in a number of ways. Prospects must be cognizant of the fact that there is much more to focus on rather than simply educational qualifications & professional experience. A few of them are mentioned below –
Certifications – LinkedIn has the provision wherein users can add certifications that they may have perceived in the past
Projects (GitHub) – Users can upload projects on which they have worked; along with the GitHub link wherein it can be accessed
Recommendations & Endorsements – Users can request recommendations from their previous colleagues as well; which adds to the overall profile strength
In addition to these, users should engage in regular posts on trending topics, blogs, or articles on the latest technology or economic trends, etc. all of which would increase the engagement score of the prospective LinkedIn profile.

While updating skills on LinkedIn, the user need not be too sensitive on the relevance of the skill to the job that the person is seeking. Businesses now a day encourage and reward diversity; hence, if any candidate has a niche skill such as a 'former national level cricketer' or a 'trained athlete', highlighting these as achievements or skillsets would actually attract brownie points, and be potential eye-catchers for employers.
3. Keywords to be used for job search via LinkedIn
LinkedIn has a pre-defined job portal as well wherein employers can post job openings; as well as prospective employees can look for jobs as well.
As is evident in the figure above, LinkedIn always has certain customizations on preferable job search keywords based on the profile created by the user (in reference to the professional experience & educational qualifications). Prospective job seekers are recommended to use the custom search keywords which are suggested (as highlighted above) as these are already filtered basis the types of jobs posted by prospective employers.

In case, the user enters their own sentence or search keywords, the search results may get diluted due to the usage of certain fillers or words which may not be directly related to the particular topic.