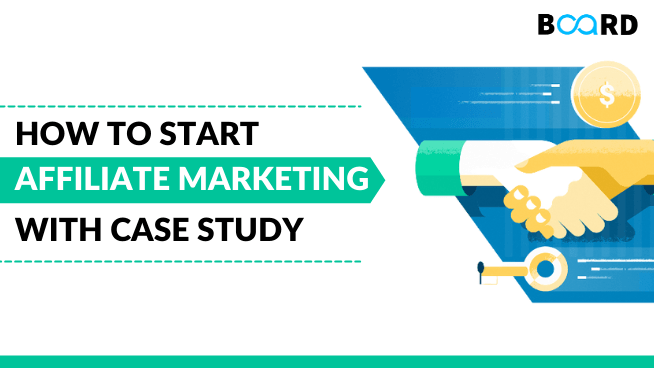 Introduction to Affiliate Marketing
An e-commerce website's aim is to sell its products online and reach its target audience. However, there are more ways of selling your product or service than just setting up a website.

Affiliate marketers selling your products can be a source for helping your business grow and help generate more traffic to your site. They act as a distribution channel that doesn't consume much time or risk.

This article will widen the perspective on affiliate marketing for beginners.
What is Affiliate Marketing?
Affiliate marketing is a promotional model which connects the merchant who has a product or service to sell with a marketer who can sell the product for them.

It's a sales tactic where the business owner allows the marketers - affiliates - to recommend their product to others. In return, the marketer earns a commission for every sale converted through their recommendations on blogs or posts.
How Affiliate Marketing can be of Advantage?
Affiliate Marketing offers benefits and is like a win-win situation for both the merchant and the marketer. As an affiliate, you only have to handle the marketing aspect of the product and don't have to worry about developing, supporting or fulfilling offers.

You educate your customers about a particular product or service by setting up a blog, a social media post, or a video and get a commission for every conversion you give to the merchant.

As for the merchant, he gets more traffic for the time and effort you spend educating and driving their customers to them.
Amazon Case Study
Here's how Amazon affiliate websites earn commission from Amazon, and how they do it.

Step1: A person visits the affiliate website.

Step2: They check the content and click on the affiliate link and get directed to a product on Amazon.

Step3: They purchase the product.

Step4: You earn a commission for that conversion.

The Prepared is an example of an Amazon affiliate website that is a success.

The Prepared is a website that alerts you with guidelines and parameters to be taken during an emergency situation. They targeted a niche topic and exploited its uniqueness to their advantage to receive significant attention.

By publishing content that wouldn't go stale in the next few years and through extensive keyword research, they maintained a strong identity in the online medium. They overcame the clutter of their competition and are likely to be a relevant and significant website in the next few years also.

Creating content around targeted keywords like ''best power banks'', they ensured that their content will remain useful and will continue to get traffic from search engines.
Conclusion
Affiliate marketing is also a source of passive income where you get paid for your work while you are asleep. However, you have to invest time and effort as a marketer during the initial stages. The secret to being a successful affiliate marketer is to build trust with your audience and you can achieve that by being honest through your Affiliate Marketing sites.